The Project
What do composers listen to? What moves them? Where lies their inspiration?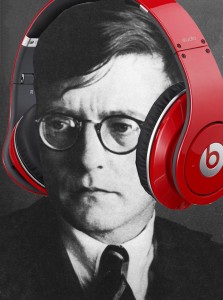 Classical music is in many cases strongly influenced by folklore. Folklore is part of a person's identity and folklore music is perhaps one of the strongest elements of local identity. Few composers can escape from it  as it is often one of the main elements that provides classical music with lyricism and spontaneity.
The essential music series presents composers in the context of the folk music of their environment. For the year 2015 the re:orchestra has prepared a program of works by Dmitri Shostakovich, surrounded by folk songs from Transylvania, Muntenia and Russia that we believe effectively illustrate what could have been the folk influence of some of Shostakovich's works. In this program, Shostakovich's works are combined with folk music traditional of the streets of Eastern Europe bringing to the audience a new and refreshing perspective of the composer's music.
essential music – Shostakovich
Gypsy and Jewish folk music from the Balkans, Russia and Romania together with Shostakovich's chamber Symphonies op. 73a and op. 83a. Originally string quartets nr 3 and 4 (orchestrated by Shostakovich's long time friend Rudolph Barshai), these two chamber symphonies reflect both the essence of the composer and its unmistakable use of folk sources. The essential music – Shostakovich program has been recently recorded by the re:orchestra at the MCO studios in Hilversum, The Netherlands with living legends of the recording industry such as  producer Michael Fine (Former vice president at Deutsche Gramophon) and Tonmeister Erdo Groot (Head of Polyhymnia International).
The recording will be released worldwide in the autumn of 2015 together with a documentary about the project.